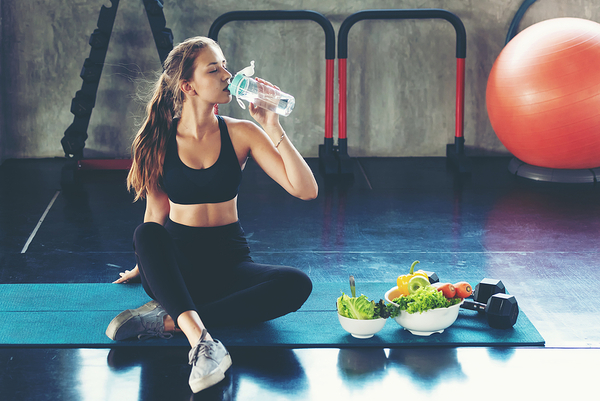 When it comes to nutrition, many of us eat well for a short period of time, then fall back to our old habits of eating out or eating on-the-go, which, unfortunately, usually entails eating copious amounts of junk food.
However, having and keeping a good diet are not as elusive as you might think. Below, Family Chiropractic and Natural Healing Center goes over a few ways to tweak your diet for the better, not to mention a few habits to build that will help you keep your diet.
First, make it a priority to, no matter what, get a healthy dose of veggies throughout your day. Kale, broccoli, spinach, red pepper, cucumber, celery, wheatgrass, and even powder veggie supplements should be daily staples in your new healthy diet. You'll be amazed at how much better and lighter you feel throughout the day!
Second, make sure you're getting good, clean protein, whether it comes from meat, veggies, or supplements. There are a ton of options for those of you who are vegetarian and vegan. Vegetarian and vegan food, by and large, tends to be over-seasoned, which is something you'll want to avoid.
Hydrating properly is also essential for a healthy diet. Drinking half your body weight in ounces of water each day is a fantastic start.
Changing your habits in the morning, in the evening, and at work is also a great place to fine-tune your diet. Eat light in the morning — get those veggies in why don't you? Maybe pack a healthy pre-made lunch and healthy quick-grab options to snack on throughout your work day. Commit to eating a nice big salad with some type of clean healthy protein over the top. If you're going to do dessert, try to opt for dark chocolate and organic peanut butter, almond butter, or even cashew butter.
We hope some of this helps. We're also here to provide treatments that provide drug-free pain relief, not to mention a plethora of hidden health benefits that you have to unlock to believe. Contact Family Chiropractic and Natural Healing Center to learn more!