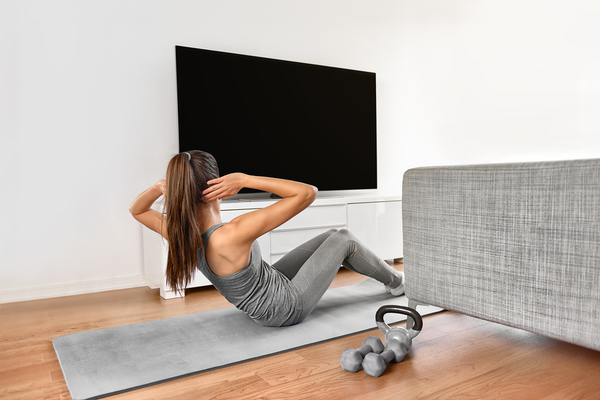 At over 70 million Americans are required to shelter in place in the states with our biggest and most affected cities — states like California, New York, and Illinois — it's important to develop a routine that serves you well in this trying time.
A part of a good and healthy routine is incorporating exercise into your daily activities. Below, Family Chiropractic and Natural Healing Center goes over a few ways to workout at home.
Kettlebells Are Your Friend
Kettlebells are compact and are great for working out your core. There are literally scores of workouts you can do with kettlebells, which you can look up on YouTube that will help you get the most out of your investment.
Ab Routine
Invest in a yoga mat and, again, retreat to YouTube for some nasty ab workouts — you may even be able to show off a six-pack when this is all said and done.
What About Cardio?
Do jumping jacks or jump rope, if you have an area that permits at home. You can go out on an early morning run and still limit your exposure — as long as you do it around sunrise or before. You can also run in place at home.
Doing push-ups and body squats will help you break the monotony. Invest in a pull-up bar that you can hang over a doorway to boost your upper body workouts. Do tricep dips with your bed and a chair.
We hope some of this helps! Family Chiropractic and Natural Healing Center is here to provide treatments and information that help you get to the very best version of… You!