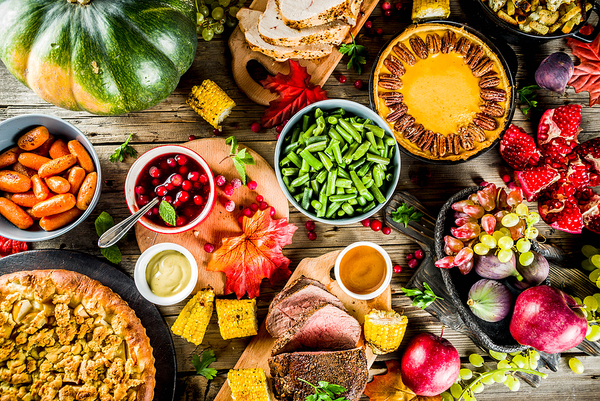 Nutrition-Forward Thanksgiving Options
Even if you're socially distancing this Thanksgiving weekend, it will be important to carefully consider the foods you provide to those in your bubble, those who will sit at your table.
Having some healthy food options this Thanksgiving is a good idea — we often look to food for celebration, but also during times of stress. It's better to have some healthy things to eat at your fingertips this holiday season.
First, make sure you have plenty of vegetable options, whether it's a couple of creative salads packed with healthy extras like walnuts, almonds, avocado, carrots, beets, and more. Include veggie casseroles, yams, and other vegetable sides to take your veggie game to the next level.
Whatever you do for protein, whether it's a turkey or a plant-based option, opt for clean, whole foods that will be easy to digest.
Stay hydrated throughout the holiday weekend to avoid dehydration and fatigue.
If you have any questions about how our treatments go hand-in-hand with a healthy lifestyle, contact Family Chiropractic and Natural Healing Center today to learn more.