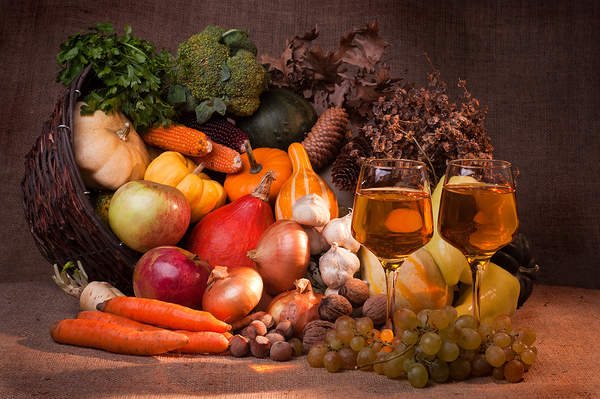 When eating healthy it's quite easy to simply resort to routine, eating the same dishes week in and week out. Lack of variety is actually one of the top reasons people revert back to dining out and shopping in the wrong aisles of the grocery store.
Below, Family Chiropractic and Natural Healing Center goes over a few healthy Fall meal options. By focusing on the season and changing the foods you eat according to seasonal shifts, you'll be less likely to hit the diet doldrums.
Autumn Quinoa Salad
Make some nice quinoa, which is a healthy alternative to processed foods like pasta, and use that as your base, throwing in kale, spinach, and other healthy greens, not to mention baked yams, almonds, pecans, walnuts, or whatever other healthy ingredients you like. Toss this creation in a nice honey dijon dressing. If you want to stay on the extra healthy path, toss in balsamic vinegar and extra virgin olive oil, if your diet agrees with this.
Soupe Du Jour!
Get into making soups during the Fall and Winter seasons. For Fall, focus on pumpkin soups and include ingredients like broccoli and cauliflower for an extra health kick. Invest in a crockpot to make the whole process easy on yourself. You'll be on stew street in no time!
A Chiropractor Who Stresses Healthy Living
Family Chiropractic and Natural Healing Center stresses incorporating a healthy diet and fitness routine into our patients' daily lives. Contact us today to learn about how our treatments help make daily life better in numerous ways.