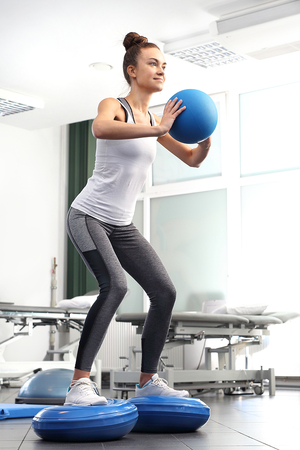 A Primer on Corrective Exercise
Family Chiropractic and Natural Healing Center provides many additional wellness services beyond chiropractic care. Corrective exercises are one way to stay active in your recovery from injury or from correcting lifelong issues like bad posture or painful joints.
Below are a few benefits patients can expect from engaging in corrective exercises.
Pitfalls of Bad Form
Poor posture, poor movement, poor balance, and improper lifting techniques can all contribute to daily pain as well as increase your chances of experiencing an injury. Imbalances such as these can certainly cause excessive wear and tear in concentrated areas of the body. This can end up leading to chronic pain or various forms of injuries at work or at play. Chiropractic care and corrective exercise aim to alleviate bad form.
Corrective Exercises Benefits
Corrective exercise provides excellent self-care that is individualized for each patient. We can assist patients in outlining their exercise plans which are specially designed to achieve your personal goals. Personalized exercise plans can help correct irregularities in the body that may be a source of your pain. Our corrective exercises will assist you in spinal alignment and help relieve pain caused by displaced muscle and connective tissues.
Corrective exercise can even with your back pain, neck pain, and headaches. Family Chiropractic and Natural Healing Center will assist you in choosing an exercise plan specially designed to target your specific needs. Contact us today to schedule your one-on-one consultation!