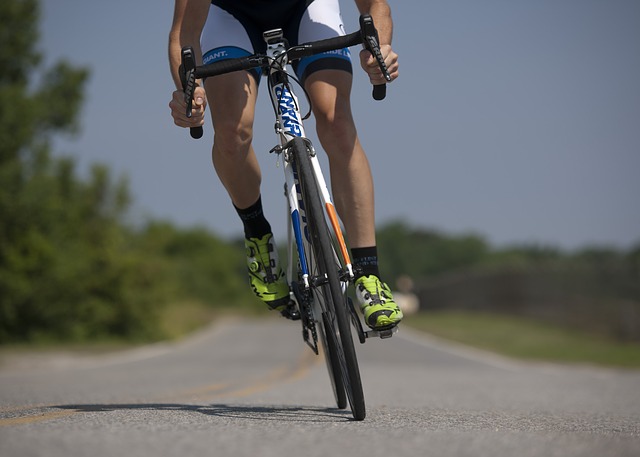 Cycling doesn't have to cause you pain!
For many people, cycling begins when you are a kid cycling around the neighborhood, and for many people it will remain that way, less of a means of transportation and more of a fun way to spend a few hours. But for people who take it as an athletic pursuit, biking down mountainous trails or across miles of open road, cycling takes on a more integral role in their health routine. And that goes both ways: yes it builds muscle and cardiovascular health, but it is also fraught with challenges to the body.
What are the key dangers facing cyclists from a chiropractor's perspective?
Injuries that cyclists will incur are chiefly due to the repetitive nature of the sport. Below you will find some of the top dangers facing cyclists besides injuries related to crashing!
Overuse injuries: shock is absorbed through the hands and wrists and filters through to the shoulders; shock is also absorbed by the knees and all this jolting can impact your spine for the worse.
Poor posture while biking: hunched over the handlebars is not a good look- and it is not good for you either! Your arms should share some of the weight, but not all of the burden. Make sure you consult with a cycling professional to determine and maintain good posture while cycling.
An ill-fitting bike: a properly fitted bike will help you maintain good posture and mitigate shock and overuse injuries.
Cyclists benefit from chiropractic care
Chiropractic care is an important part of wellness no matter what you choose for sport. Chiropractic adjustment and regular attention to the muscles of the back can help to mitigate the pain inflicted on bikers, especially in the neck and shoulder region. If you are interested in feeling less pain, or preventing pain from interfering with your enjoyment of cycling, give our office a call to schedule an appointment today.