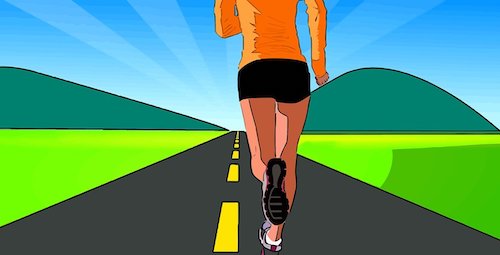 Taking the Exercise Initiative
Starting an exercise plan may hurt at first
But keeping the upside in mind can help you overcome the roadblock of beginning. And once you get going, it only becomes easier- like a flywheel, your exercise routine will develop a momentum of its own, and the going will get easier. We believe that exercise is a cornerstone of wellness; in fact, exercise underpins everything we do during a chiropractic appointment. It strengthens the muscles that support the spine, improves core stability, maintains a range of motion, and improves circulation. And while the scientific community is still at a loss as to exactly how exercise creates the benefits that it does, the jury is unanimous in agreeing that exercising 150 minutes per week should be an essential health objective for all adults.
We can make starting an exercise plan less painful
So when was the last time you hit that 150 minutes per-week goal for exercise? Does the thought of getting up and starting give you the slightest pang of anxiety? If the thought of getting in shape seems like an insurmountable task, we want to help you get motivated and start moving. We start with what is at stake: the health of your body in the here and now, and its longevity for the future. As the foundation for your upper body, this is the only spine you get. Keeping it in a state of balance, with a strong set of surrounding muscles, is the best possible thing you can do to preserve it for the future.
How we help you start exercising
We begin by evaluating your musculoskeletal health and providing adjustments to restore spinal alignment and balance. The spinal adjustment has been shown to exhibit a domino effect on our musculoskeletal health including:
Relieving painful nerve impingement
Improving range of motion
Improving circulation
This sets you off on the right foot to start exercising. From here, we can show you simple but effective body-weight exercises for improving the core stabilizers, a set of muscles that provide support for the lower spine. These muscles are the best ally your spine has in its fight against pain and degeneration. One last area of focus is balancing muscles that become over and underworked due to poor biomechanics and posture. We help you affect a wholesale improvement of your biomechanical awareness and postural habits.
Getting in shape to exercise starts with chiropractic
At our Chiropractic office, we are not short on incentives when it comes to exercise. We want to help you get motivated- give our office a call to schedule an appointment today.