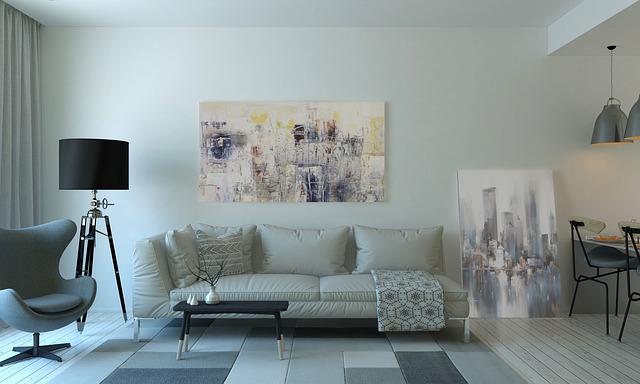 Super Bowl Stretches to Undo Sofa-Related Back Pain
Today, watch out for when the Comfy Couch Turns Ugly
Your sofa should be a place for relaxation
The world will be watching the Kansas City Chiefs play the Tampa Bay Buccaneers today, and most will be watching from a reclined couch while stuffing their face with carbs. This ritual has become a tradition that hinges on becoming a national holiday in America as the Super Bowl grows in popularity every year. It makes sense too, because from the comfort of your home you can watch others mercilessly pound each other and be glad it is not your spine getting crunched play after play. But believe it or not, your spine is not entirely same either.
Sitting for long periods of time is hard on your spine
Studies show that sitting loads your spine with up to 3 times as much pressure as standing. What's more, few sofas offer the support necessary to encourage you to maintain good posture. Most of us end up melting into the couch, which can have serious consequences for your spine if you spend a lot of time watching television or reading. Chances are, you are not going to stop sitting on the couch; instead, you can take proactive steps to relieve the stiffness that besets your back after sitting on the sofa for long periods of time.
Stretches to relieve back tension after a sofa session
Spinal Twist: Sit up straight in a chair and slowly rotate your torso to one side, grabbing the back of the chair if you can. Only go until you feel a gentle stretch in the shoulder and oblique muscles of the core
Spinal Elongation: stand straight up then bend at the waist and hang with your fingers reaching down toward your toes. Don't go any further than the feeling of a gentle stretch. From here slowly raise back up to a standing-tall position then reach your hands up toward the sky and clasp them together. Hold for 3-5 seconds.
Stretch the Neck: clasp your hands on the back of your head and lower your chin toward your chest until you feel a gentle stretch in the neck muscles.
Stretch the hamstrings: the hamstrings are paired muscles which get tight and create a pull on the lower back, often resulting in uneven alignment of the spine. Sit on your butt with one leg tucked in criss-cross apple sauce and the other extended. Reach for the foot of the extended leg until you feel a slight stretch in the hamstring.
These stretches target the hamstrings, lower back, shoulders and neck, all the areas which are prone to tightness after a sofa session. Taking 3 minutes to stretch after an hour of sitting on the sofa can work wonders toward undoing the cycle of tension that eventually leads to back pain.
Please do yourself one more favor today when you get up during the halftime show, walk past the chips and soda and 7 layer dip. See if you can find a carrot to crunch on. And as you hear that crisp cool carrot shatter in your mouth, be glad that is not the spine of your favorite quarterback making the crunching noise on this great American holiday known as Super Bowl Sunday.