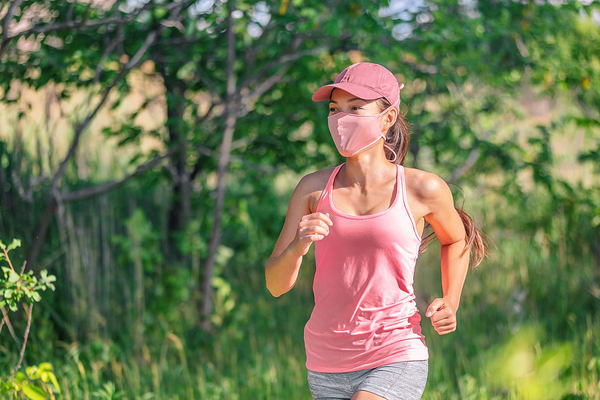 Making the Case for Outdoor Workouts
Working out in a crowded gym might be a thing of the past in our current COVID-19 pandemic, but it's likely that our at-home workout routines have gotten a little stale by now, especially if we're resorting to running on that pesky treadmill in the garage each morning before work.
Instead, there are a TON of health benefits that come along with taking your workout outdoors.
First, it's great for your body and mind to get fresh oxygen, not to mention Vitamin D from the good old sun. When we work out outdoors we also use different muscles than we would on a treadmill, since we don't have a track giving us forward momentum. You'll probably notice different parts of your legs getting sore when exercising on self-propulsion.
Working out in the early mornings or the late afternoons (or even during your lunch break) will help ensure that you are working out at times when there is less foot traffic.
If you're taking your workouts outdoors in a crowded city, it's important to follow all local regulations and to always look out for traffic, whether it's automobiles, bicyclists, skateboarders, or even people on those pesky electric scooters.
If it's cold in your city, it's a good idea to invest in some high-quality outerwear. Invest in great shoes that keep your feet supported and warm. Running pants are available as well as running jackets that will keep you warm, but are streamlined so that you won't get held up by any winds.
Taking your workouts outdoors might also mean that you'll experiencing aches and pains, not to mention tension in your back, neck, and joints — it's inevitable. Chiropractic treatment is a great way to engage in active recovery that will help your body repair itself, not to mention increase your range of motion and flexibility. Contact Family Chiropractic and Natural Healing Center today to learn more about how our treatments help entire families stay active.