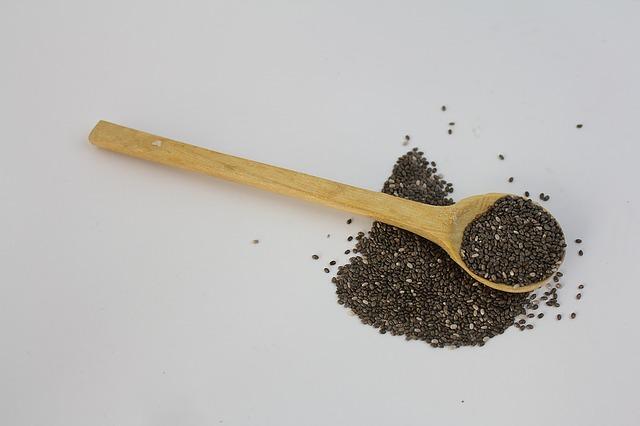 High Nutrition from Small Packages
Chia seeds are the definition of a snack with a punch. Calorie for calorie, there may be no other food that delivers so much nutrition. This is probably what is behind chia seeds rise to prominence, especially in health food communities. From a chiropractor's perspective, it's always nice to recognize a healthy snack, especially one that is so beneficial to the musculoskeletal system. Here is why chia seeds are amazing:
Easy integration: simple to prepare, and can be added to smoothies, soups, salads and oatmeal, with little to no difference in taste. A serving is just 1 ounce, or about two tablespoons, and this contains
Power: A serving is just 1 ounce, or about 2 tablespoons. Here you will find 11g Fiber, 4g protein, 9g fat, of which 5g are omega-3 derived, and contribute to your RDA for calcium, magnesium, manganese and phosphorous. In other words, they are packed with healthy essential oils, and offer a lot of protein at a low cost in calories. Not to pile it on too thick, but a serving also contributes to your RDA for vitamins A, B, E and D and other minerals including sulphur, iron.
Anti-oxidants: chia seeds are rich with anti-oxidants, which are great for immune system functioning.
Omega-3 fatty acids are known for their anti-inflammatory properties, making chia seeds a good option for people struggling with joint pain.
Bones: Chia seeds are rich in calcium and magnesium (proper amounts are essential for calcium absorption.
The list goes on for the health benefits of chia seeds, but the point is not that you must immediately ditch your diet and start chucking chia seeds in every meal. It is about the awareness that small servings of extremely nutrient-rich foods can be added into your diet to make a huge impact. This is an example of chiropractic and nutrition going hand in hand. For help optimizing your diet to improve well-being, give our office in Milpitas a call today.
Dr. Gregory Lind, D.C.